Fayetteville Public Schools offers an unmatched catalog of opportunities for students of all abilities, interests, and ages.
BAND All students in the Fayetteville Public Schools have the opportunity to learn a musical instrument and become part of one of the most successful band programs in the nation. The bands in Fayetteville are committed to excellence through musical performance and education. Beginning in 7th grade, students receive a year of fundamental instruction, and beginning band students present a final combined performance at the end of the year. As a student progresses to the 8th-grade bands, more musical opportunities become available to them. These include chamber music performances, honor band auditions, solo and ensemble opportunities, and contests with the Ramay and Woodland Bands. As they move to Fayetteville High School, even more opportunities are possible. Over the past several years, the FHS Band has performed in Hollywood, California, Orlando, Florida, St. Louis, Missouri, Kansas City, Missouri, Phoenix, Arizona and the Tournament of Roses Parade in Pasadena, California. In 1998, the FHS Band became the first Arkansas band to march in the Macy's Thanksgiving Day Parade in New York City. The band has since returned to New York for an encore performance at this prestigious parade. The FHS Wind Ensemble has been featured in a special performance at New York's Carnegie Hall and the marching band has performed in the 2011 Philadelphia Thanksgiving Parade. The band program prides itself on a well-rounded curriculum with emphasis on all three areas of instrumental music (Concert Band, Marching Band, and Jazz Band). The Color Guard and Winter Guard also play a large role in the success of the Marching Bulldog Band. For more information, visit www.fayettevilleband.com.
​

CHOIR General Music begins in Elementary and Middle School with highly trained music teachers in every building, offering yearly performances for parents and the community. These music classes introduce our students to vocal and instrumental performances. Elementary and middle schools offer Select Choirs, Glee Clubs, and musical productions for students already displaying a talent and desire for additional performance opportunities. At the junior high level, students may further explore and develop skills through participation in a variety of select choirs led by award-winning choir directors at each campus. Choir culminates at Fayetteville High School with many advanced opportunities for vocal study and performance. Ten different choirs, including Encore, A Cappella Choir, Women's and Men's Select Choirs, Concert Choir, Bravo, and 9th Varsity and Junior Varsity Women's and Men's Choirs are available to students. FHS Choirs, led by another award-winning director, have performed at the Kennedy Center, Disney World, and Carnegie Hall and have achieved national recognition including such awards as Regional and State Division I ratings, "Best in Class" Awards at the Alamo Showcase, Disney Music Festival, and Music City Choral Festival, For more information on Fayetteville Public Schools Award Winning Choral Program, please contact Secondary Vocal Music Coordinator, Emily Guadagnini at emily.guadagnini@fayar.net.

THEATRE Opportunities for dramatic performances begin early in elementary school with school plays and performances that culminate at Fayetteville High School with the state's most award-winning theatre program. Fayetteville High School produces four major theatrical productions a year as well as many one-act plays for competition and school performances. The high school's International Thespian Troupe #717 constantly ranks as one of the top troupes in the state. Many of the department's alumni go on to pursue successful careers in acting, directing, and technical theatre in both stage and film at the regional and national levels. Fayetteville High School now offers classes in: Costume Design & Technology, Stage Craft, Theatre Appreciation, Theatre I, II & III and Theatrical Makeup. For more information please contact Director of Theatre, Trevor Cooperescue at trevor.cooperescue@fayar.net.

ORCHESTRA Orchestra begins in the seventh grade at the junior high level. This class offers the opportunity to start on the violin, viola, cello or string bass. Both the seventh and eighth-grade classes meet every day. The junior high orchestras have two scheduled concerts a year. Students who already play a string instrument are also encouraged to join. These more experienced students will have the opportunity to audition for all-region orchestra and depending on their skill level may be invited to play with the eighth-grade orchestra and the FHS in their performances. All junior high students are eligible to participate in the solo/ensemble festival.
At the high school level orchestra includes ninth through twelfth grades. The high school orchestra program provides opportunities to play in concerts, all-region, all-state orchestras, solo/ensemble festival and concert assessment. Additionally, FHS offers a special lower strings ensemble and students are also be able to audition for the Fayetteville High School Orchestra Chamber Ensemble. For further information, please contact Ely Yale ely.yale@fayar.net or Mary Haley mary.haley@fayar.net.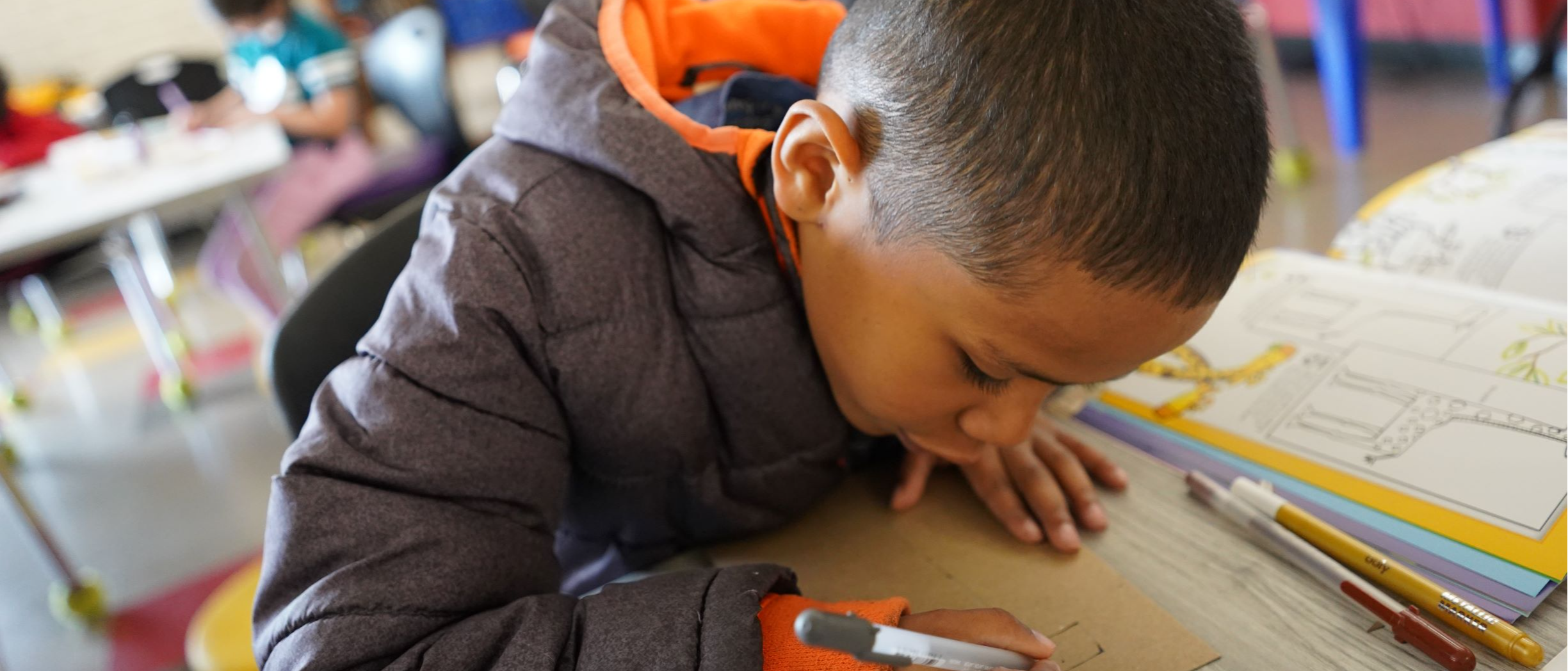 VISUAL ARTS Visual arts education opportunities are extended to all K-12 students through studio experiences including drawing, painting, printmaking, ceramics, and more. Students are exposed to a variety of media beginning in kindergarten through 8th grade and are able to build upon the skills from grade to grade at each elementary, middle and junior high school. The art faculty follows the National and State Frameworks for the visual arts for each lesson. Students provide their own sense of individuality to the production and process of their work, therefore providing a unique experience for each student.
The high school provides a variety of visual art courses including Art I-IV, 2D-3D, Ceramics, AP Art and Art History. Students have multiple opportunities to show work in exhibits and competitions and are provided with feedback while building their portfolios. Fayetteville schools enable students to experience a well rounded visual arts curriculum.