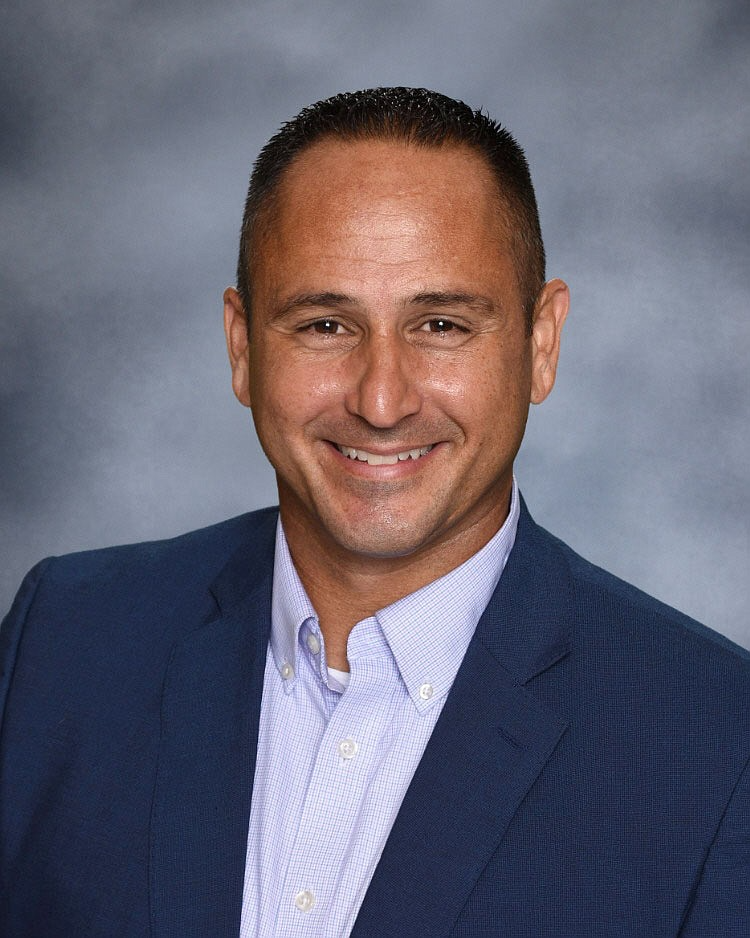 Dr. John Mulford is the 14th superintendent in the 152-year history of Fayetteville Public Schools. Dr. Mulford comes to us from Springfield Public Schools where he was the deputy superintendent of operations.
Dr. John Mulford was born in Springfield, MO, on March 1, 1976. Shortly after, his family relocated to South Florida where his father grew up. After spending most of his childhood years in Naples, FL, Dr. Mulford's family returned to southwest Missouri to the rural community of West Plains. In 1994, Dr. Mulford graduated from West Plains High School as a distinguished member of his graduating class. He furthered his education at Missouri State University-West Plains, where he earned an Associate of Arts degree in 1997. Dr. Mulford continued his education at Missouri State University - Springfield where he completed a Bachelor of Science degree in Education in 2002. Shortly after beginning his career as a teacher and coach, Dr. Mulford decided to pursue a Master of Arts in Secondary Administration degree from William Woods University in Fulton, MO. Upon completion in December 2005, he had the opportunity to enter the administrative ranks within the West Plains R-VII School System. Shortly after his promotion to Assistant Middle School Principal, Dr. Mulford was accepted into the graduate program at Saint Louis University where he received his Educational Specialist degree in Educational Leadership in 2008. In 2009, he fulfilled the requirements of the Doctoral Program at Saint Louis University, earning the designation of Ed. D.
Dr. Mulford is in his twenty-sixth year as an educator and has served as a teacher and administrator in both public and private school settings. Prior to entering the ranks of public education, Dr. Mulford served as an administrator and teacher at Heritage Christian School, a small private school. After five years in private education, Dr. Mulford transitioned to public education as a faculty member within the West Plains R -V II School District. He began his career as a middle and high school mathematics teacher while also coaching football, baseball, and track. Dr. Mulford has since served as a middle school assistant principal, high school principal, assistant superintendent, and Superintendent, all at the West Plains R-VII School District in West Plains, MO. The West Plains School District serves approximately 2,600 students in grades PreK-12 and a diverse socioeconomic population. Following his time at West Plains, Dr. Mulford served three years as Superintendent of the Meramec Valley R-III School in Pacific, MO. Meramec Valley serves approximately 3,000 students in grades PreK-12 and also has a diverse socioeconomic population. Currently, Dr. Mulford is the Deputy Superintendent- Operations in Missouri's largest school district, Springfield Public Schools. Springfield serves roughly 24,600 students and has 3,600 employees with over 50 campuses.
Dr. Mulford has been married to his high school sweetheart, Heather, for 25 years. He has two adult children: John David, a Business Management graduate from Missouri State University who works for Lockton Companies in Kansas City, and Morgan, a graduate student in the Doctor of Audiology program at Missouri State University and graduate assistant in the Office of the President at MSU.