Congratulations to our 2019 Dorothy Lindquist Volunteer of the Year, Missy Wyatt Joyce!

Fayetteville High School had 38 students receive the Arkansas Seal of Biliteracy! Adopted first by California in 2011, the Seal of Biliteracy is now recognized in 36 states and Washington D.C. According to the official website, "the Seal of Biliteracy encourages students to pursue biliteracy, honors the skills our students attain, and can be evidence of skills that are attractive to future employers and college admissions offices." Since the 2017 pilot year a total of 812 Arkansas students from 31 high schools around the state have attained this certification across eleven languages other than English (Arabic, Chinese, French, German, Gujarati, Hindi, Italian, Japanese, Portuguese, Russian, and Spanish). The Arkansas Seal of Biliteracy is awarded each spring and fall to students in grades 9 through 12 and is sponsored by the Arkansas Foreign Language Teachers Association (AFLTA) and the Arkansas Teachers of English to Speakers of Other Languages (ARKTESOL). The Arkansas Department of Education officially endorsed the Seal in June 2018.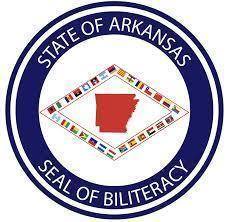 This Saturday, Dr. Steven Weber, Associate Superintendent for Teaching & Learning, will be the guest moderator/host for Lead Up Chat. The weekly Twitter chat begins at 8:30 a.m. Educators can join the chat by searching for the following hashtag #LeadUpChat.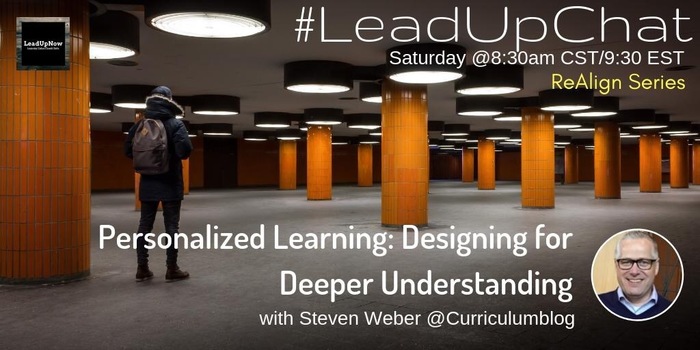 Joe Weishaar, a Fayetteville Public Schools graduate and a 2013 graduate of the Fay Jones School of Architecture and Design and the Honors College, will return to the U of A campus to present a free public lecture, "To End All Wars: The Fight for the National WWI Memorial," at 6 p.m. Wednesday, April 3, in Gearhart Hall Auditorium.
https://bit.ly/2U2TDkk

Congratulations to @FayettevilleHS senior, Kexin Meng, on her perfect ACT score! #PurpleReign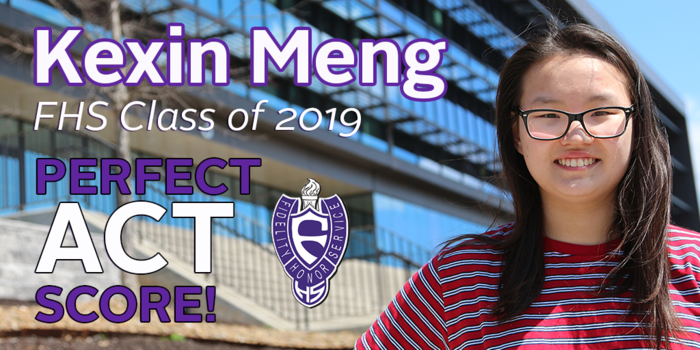 Some future District 84 voters from McNair Middle School had the opportunity to visit with Arkansas Representative Denise Garner at the Capitol!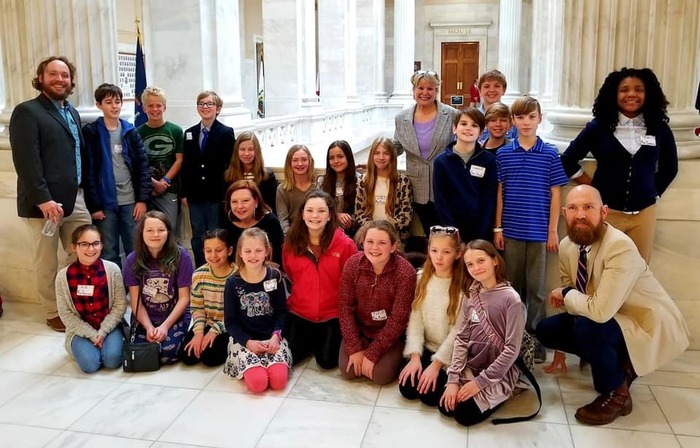 Henry Foster, a 5th grader at McNair Middle School, was awarded the Youth Challenger Award at the Arkansans for Gifted and Talented Education state conference in Little Rock on February 28. The purpose of the Youth Challenger Award is to honor and recognize a student who risked taking an unusual, creative, different, and innovative step in a direction most people wouldn't think to consider.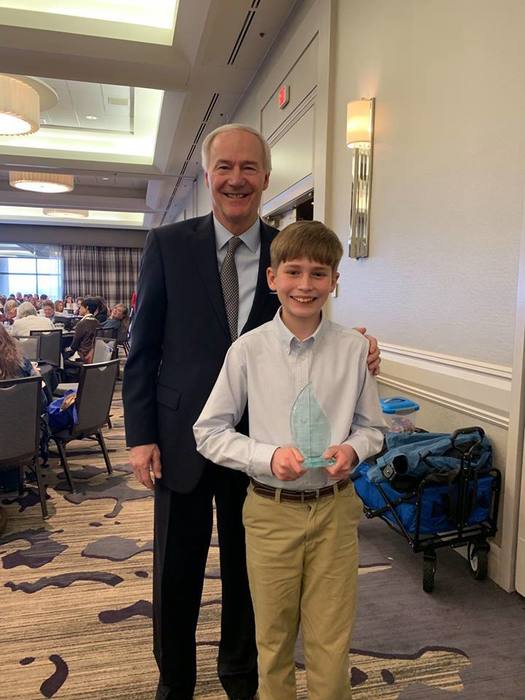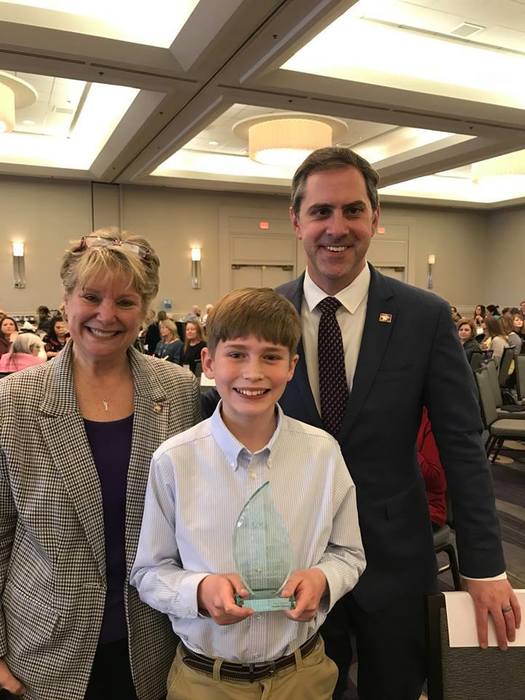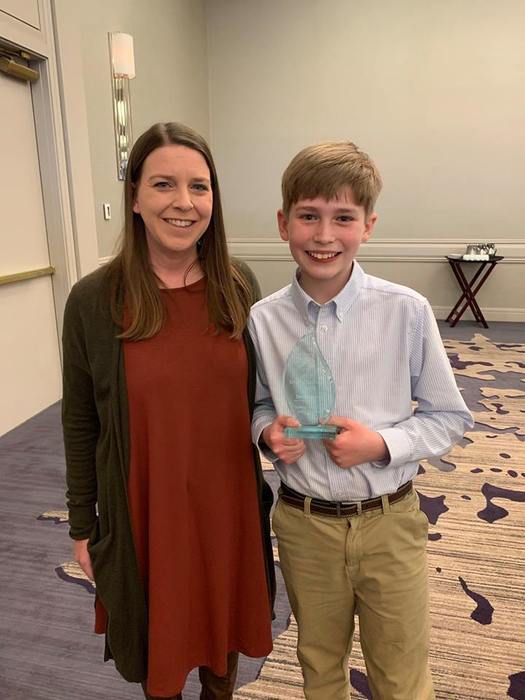 The Breakfast Club had an exciting afternoon: interviews and performances. Special thanks to Ramay teachers Rebecca Gilmer and Kristen Stout for being in the audience, celebrating the students, and helping! Wow! Our special guests from Fayetteville Public Education Foundation had a great time! Thanks, Stevie Sandven and Frankie Sandven Cheadle for running the refreshments and T-shirt sales.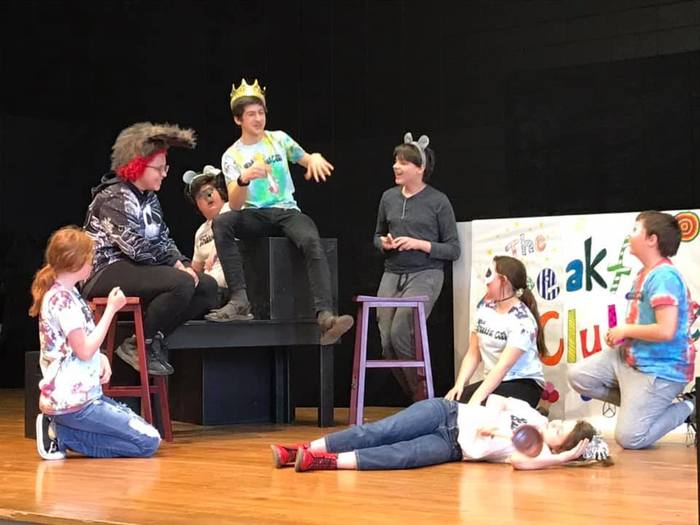 Woodland Junior High School Like This Page · March 8 · Edited · Congratulations to the Woodland Robotics Teams! At the State Championship, all three teams went to finals, and Team 6610T ended up as State Runner Up, bearing out over 250 teams in the state. Next stop for Robotics is the US Open in April alongside Team 6610W. Then Team 6610T will compete in the World Championship in May! #onefps

Congratulations to @FayettevilleHS students Alice Cai (10) and Kaushik Sampath (11) for winning 1st and 2nd place at the Regional Science Fair. Both have qualified for the international science fair in Phoenix, Arizona in May.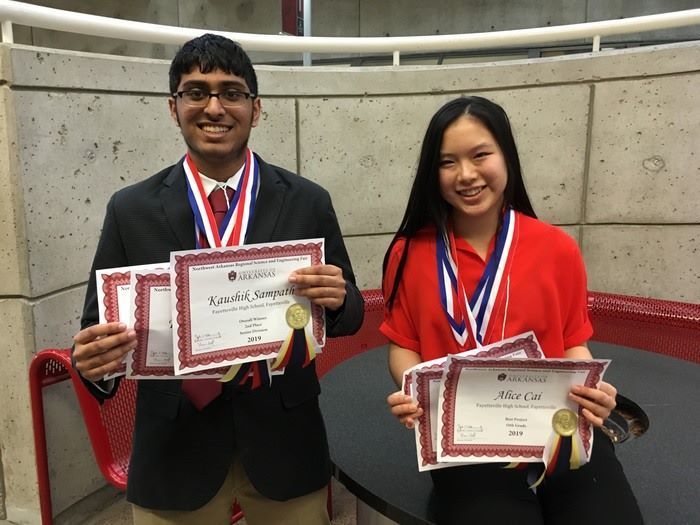 All Fayetteville Public Schools will be closed today, Monday, March 4, due to the early morning snowfall affecting road conditions. Stay warm!

Actors from "A Bronx Tale," which is playing at the Walton Arts Center, came to Mike Lynn Thomas' Drama class today to visit with students, watch some student performances, and offer advice. #onefps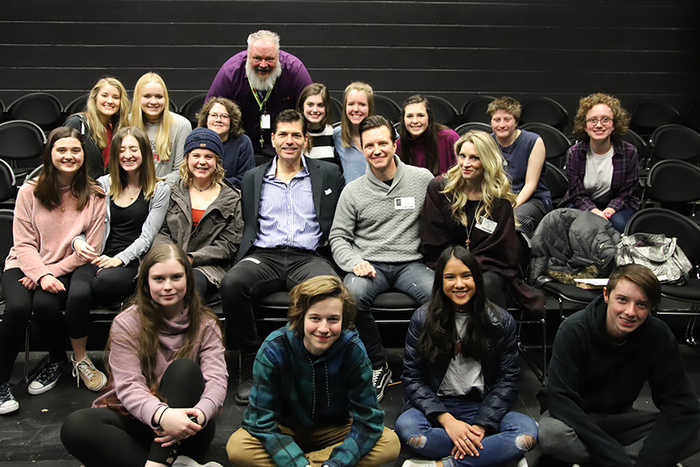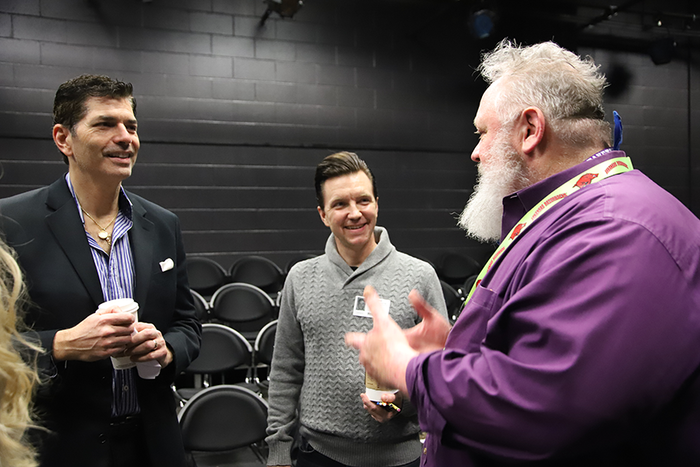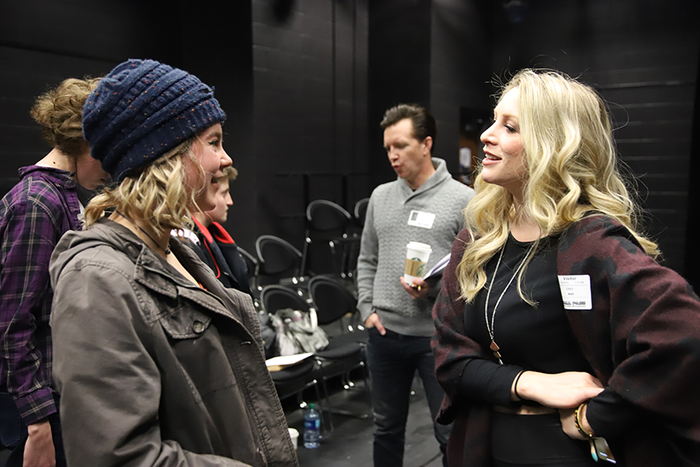 Have you heard the news?! All advanced choirs received Division I Superior Ratings at the choral performance assessment this week--the highest honor! Each choir received a plaque that the students will get to sign and will be displayed in the hallway at Woodland. Way to go WJHS!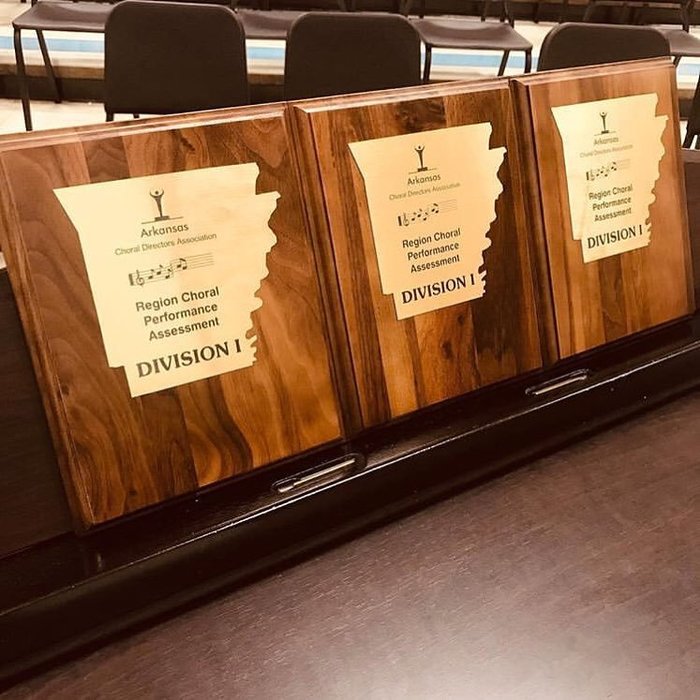 The Matthew William Moore Library presented: Unification@FHS: A History of Race and Education in Fayetteville featuring, Ocie Fisher, Jimmye Whitfield, Betty Smith, and Dr. John L Colbert.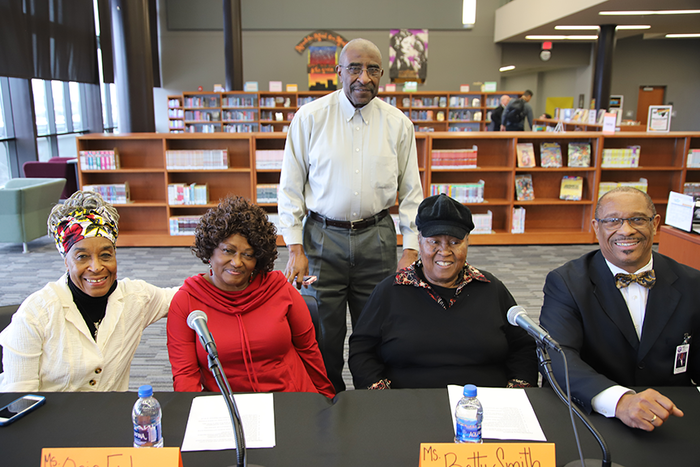 What are Advisory, Edge, and A&E? FHS staff members, including FHS Principal Dr. Jay Dostal, and FHS students explain how the programs work to help students.
https://bit.ly/2H0gDbZ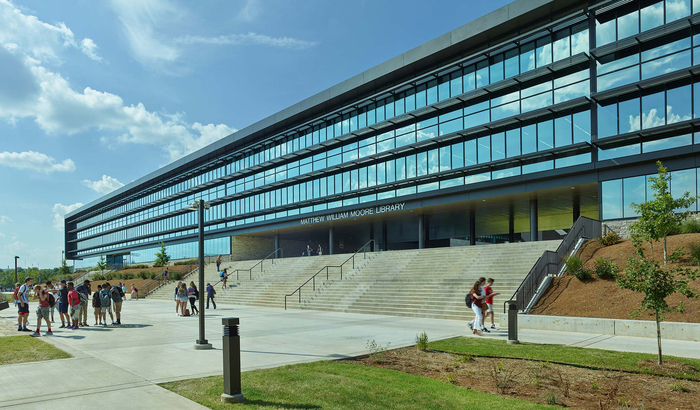 Congratulations to the @FayettevilleHS student who participated in the 2019 Arkansas State Thespian Festival. #PurpleReign brought home some hardware.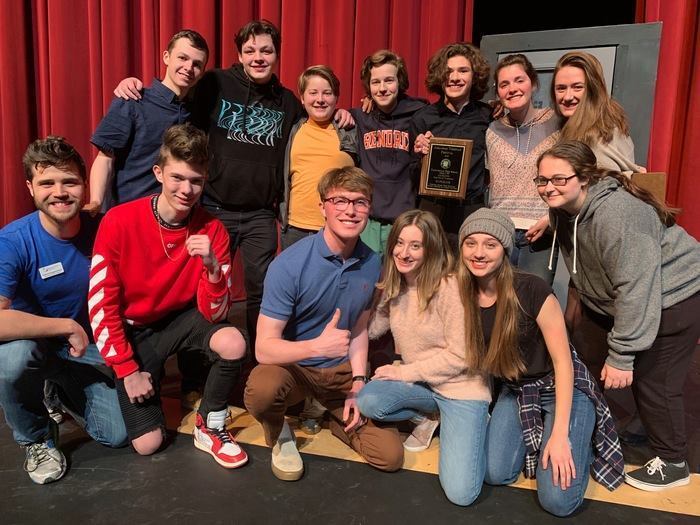 @FayettevilleHS hosted the Special Olympics District 3 Basketball Tournament today. Hundreds of Special Olympians from Northwest Arkansas participated in the annual event. Watch and celebrate as the participants give it their all! #onefps
https://bit.ly/2FOFbFg

Baby With the Bathwater runs through Sunday at the FHS PAC! Such amazing talent on display! Come out and see the show!#PurpleReign January 24, 25, 26 at 7pm January 27 at 2pm Directed by Trevor Cooperescue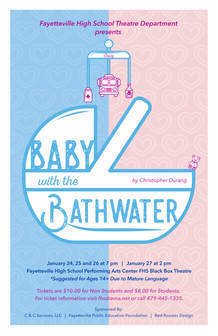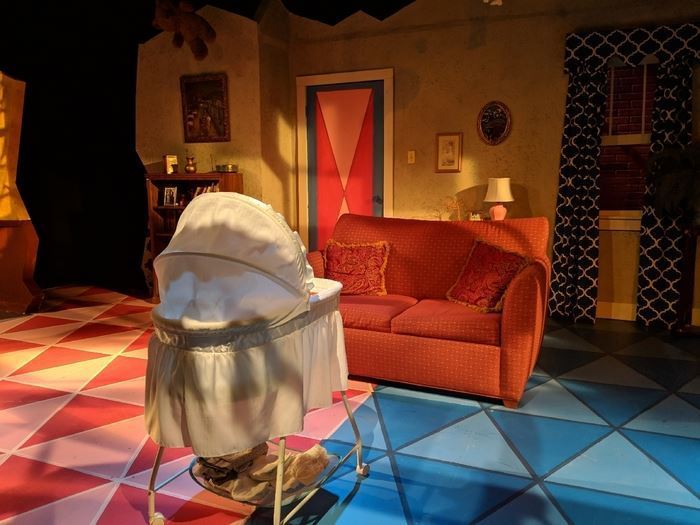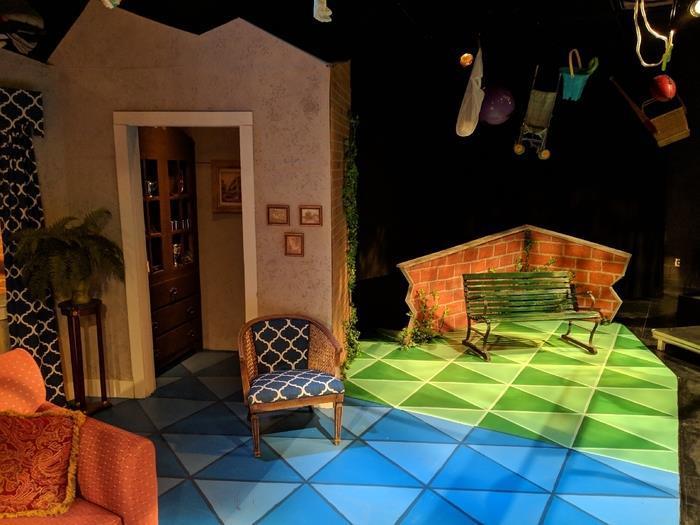 Congratulations to the @FayettevilleHS Special Olympics basketball team on winning the high school division and qualifying for the State Tournament! #PurpleReign


Great day of Special Olympic basketball @FayettevilleHS. Love the support and respect our students show towards one another. #PurpleReign