Fourth and sixth-grade students in Fayetteville Public Schools got a treat today! They traveled to Fayetteville High School to hear New York Times bestselling author and illustrator Jarrett J. Krosoczka as part of the True Lit Festival sponsored by the Fayetteville Public Library. He spoke to students in the Bulldog Arena and Performing Arts Center and also led a writing workshop.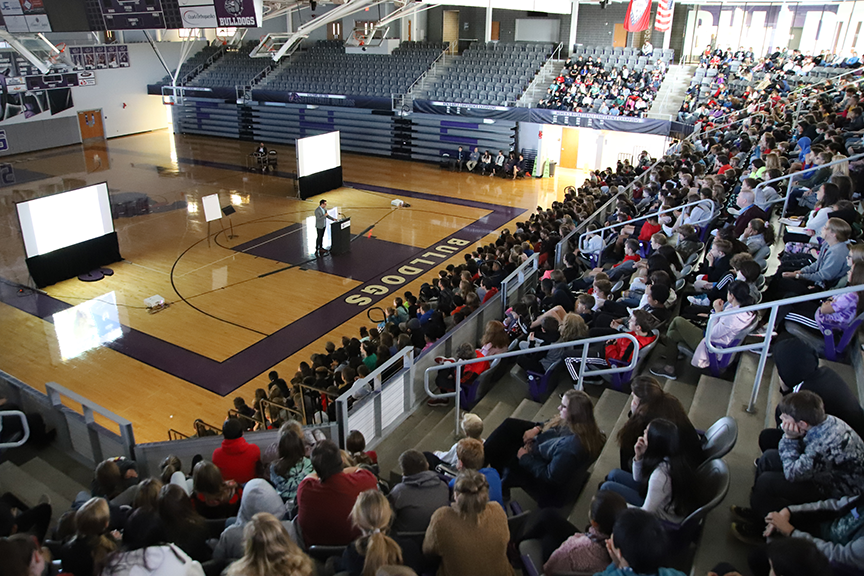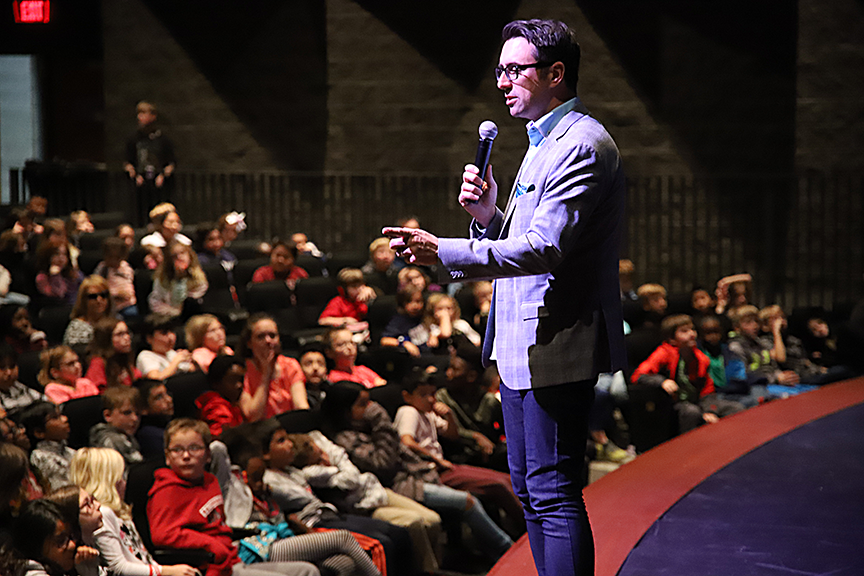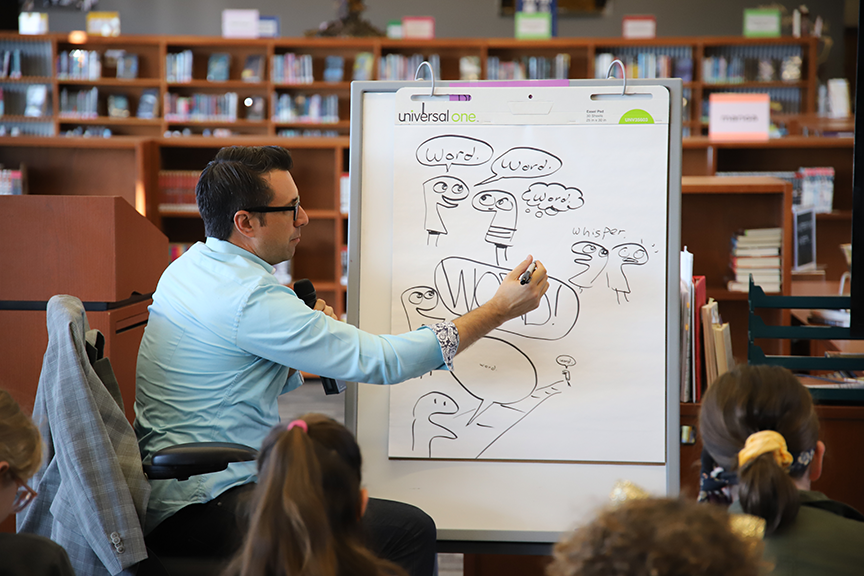 October is National Farm to School Month! Students, Parents, and Staff are invited to the 9th ANNUAL Local Harvest Lunch on Friday, Oct 18th to share a nearly 100% locally sourced school meal in celebration of the bountiful and vibrant local food system in NW Arkansas. If you eat food, thank a farmer! #nf2sm #farmtoschoolmonth #farmtoschool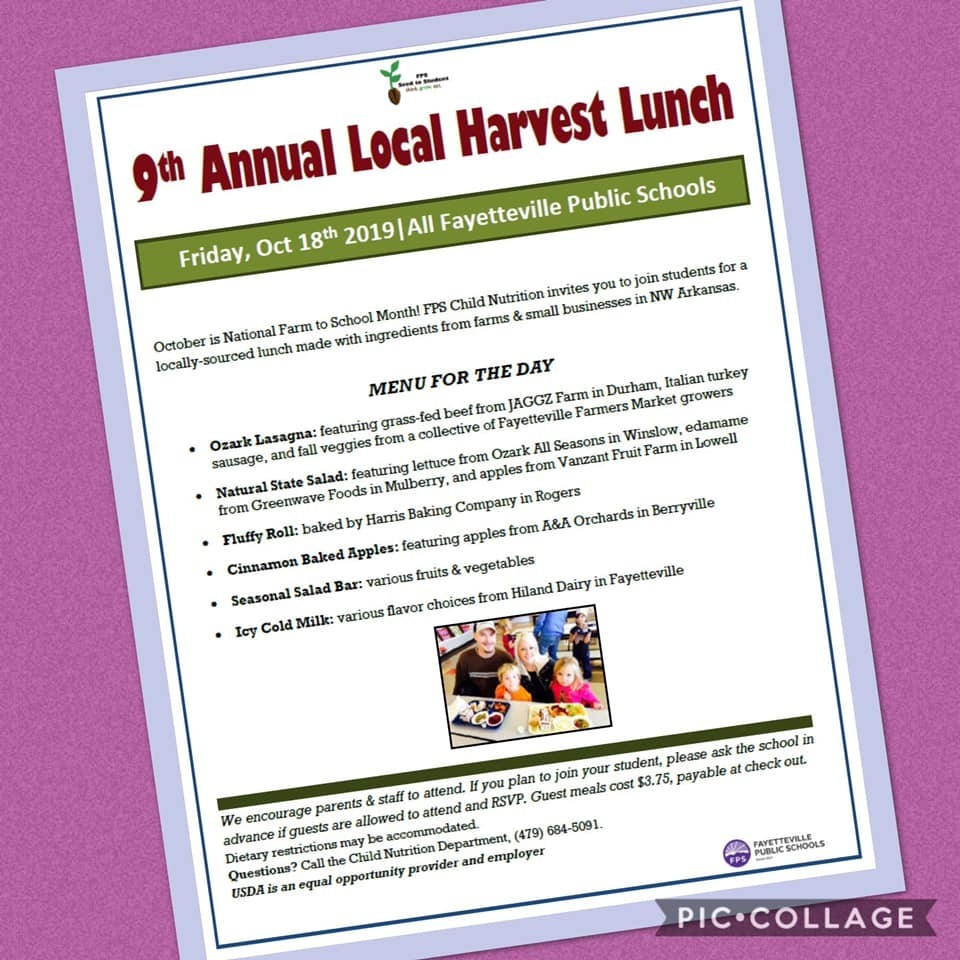 The Fayetteville High School Theatre Department will present the classic drama, 12 Angry Jurors, October 24, 25, and 26 at 7 pm and October 27, at 2pm in the FHS Black Theatre. Come experience this wonderful show performed in the round. For tickets and information visit fhsdrama.net

Congratulations to the FHS Marching Bulldog Band for their outstanding performance at the Bentonville Marching Band Invitational! See the awards presentation here:
https://bit.ly/2OUvFnQ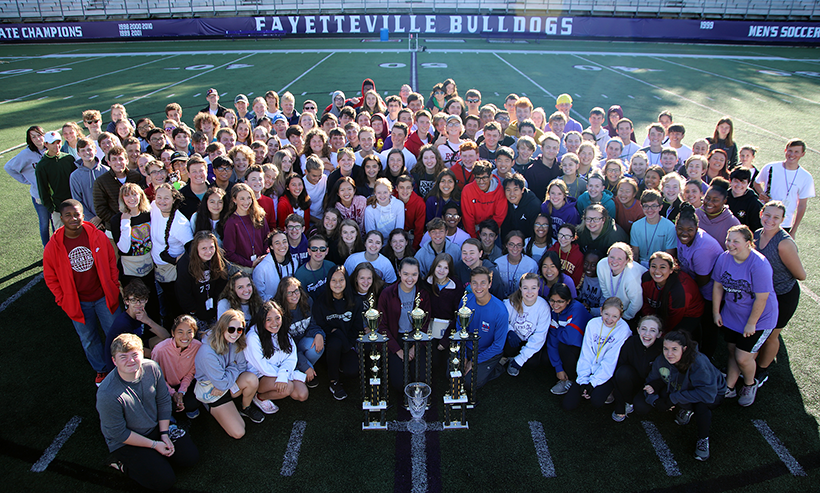 Fayetteville High School celebrates Homecoming this week with its annual parade on the Town Square. Hundreds of students represented a variety of athletic teams, clubs, and organizations and showed exactly why FHS is the best high school in the State of Arkansas! FHS will take on Rogers High School at 7:00 pm on Friday night! #onefps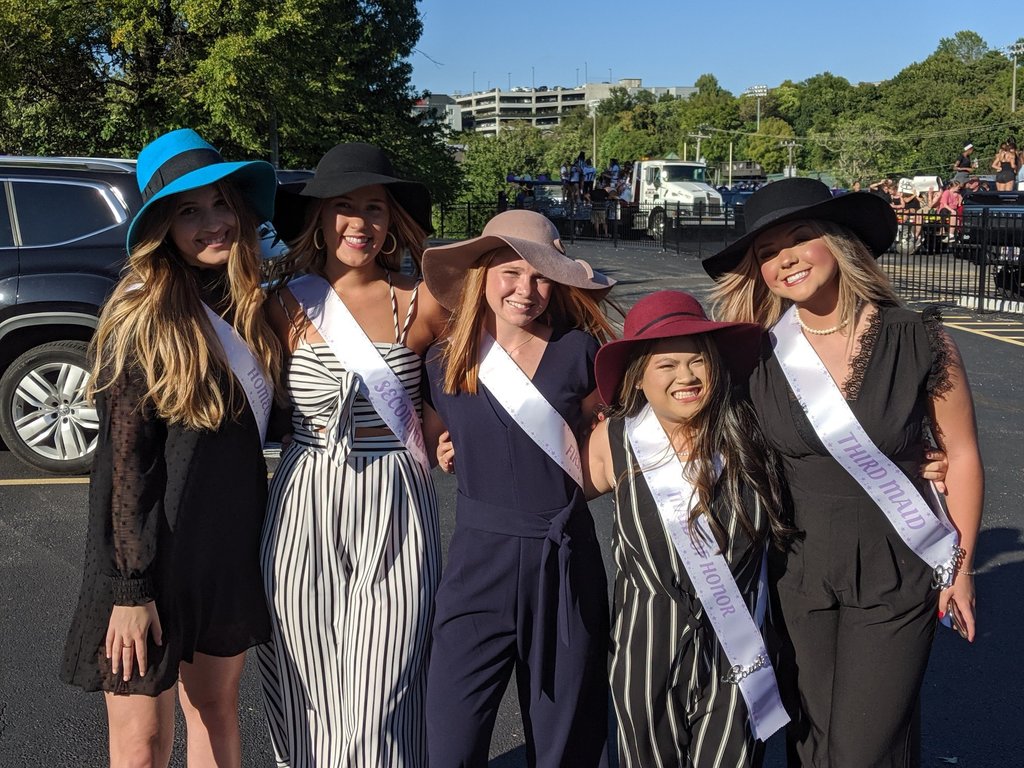 Congratulations to the 2019 @FayettevilleHS Homecoming Court! #PurpleReign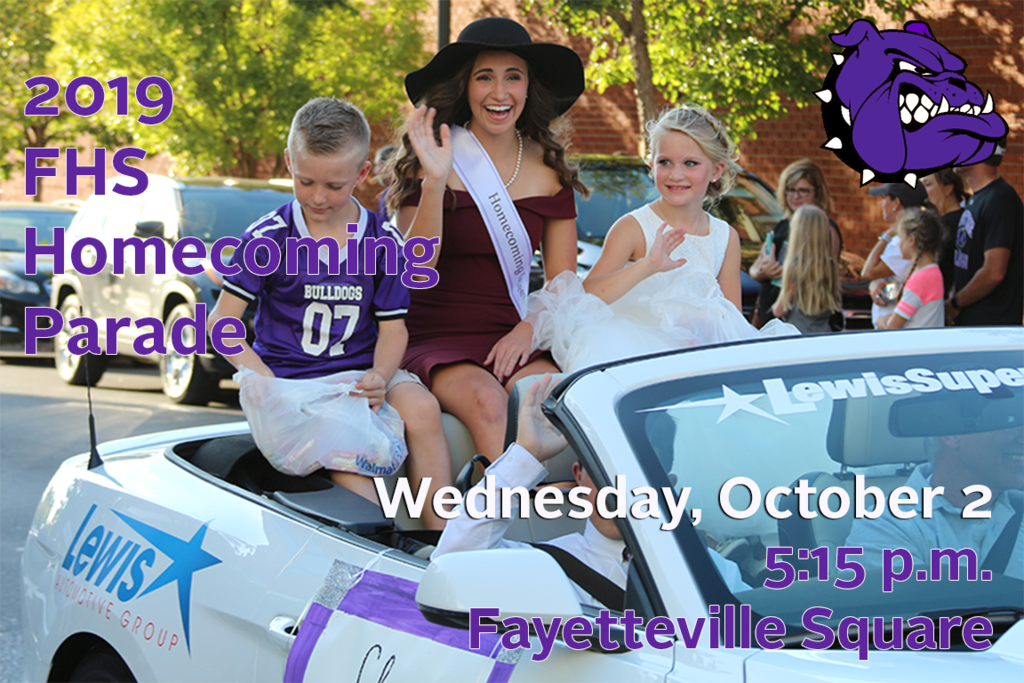 Congratulations to Dr. John L Colbert for receiving the 2019 Individual Leadership Award from the Fayetteville Chamber of Commerce!
https://bit.ly/2lBJBqB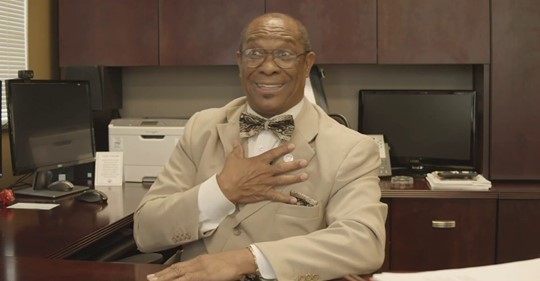 Take Your Legislator to School - The legislators who represent Fayetteville in the Arkansas General Assembly visited Holcomb, Holt, McNair, and Fayetteville Virtual Academy on Wednesday. Thanks to Rep. Nicole Clowney, Rep. Denise Garner, Sen. Greg Leding, and Rep. David Whitaker for spending their morning with us! #onefps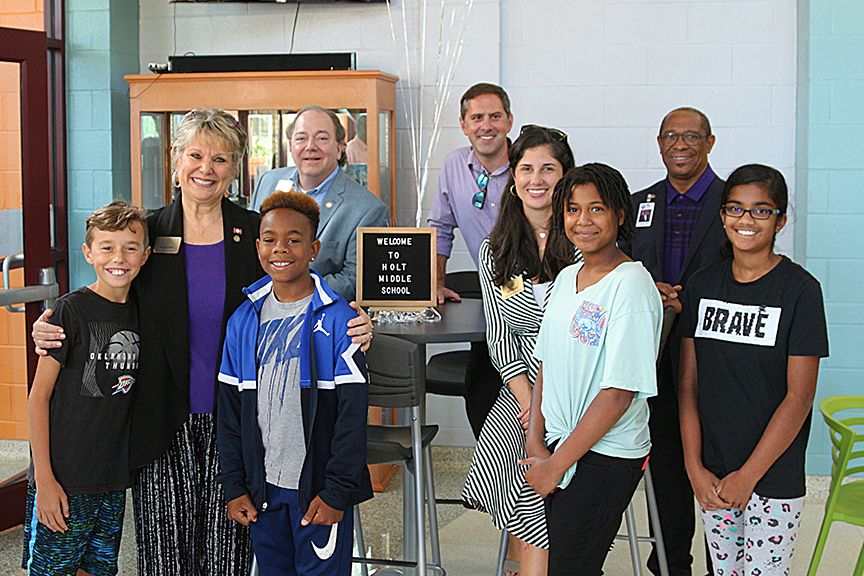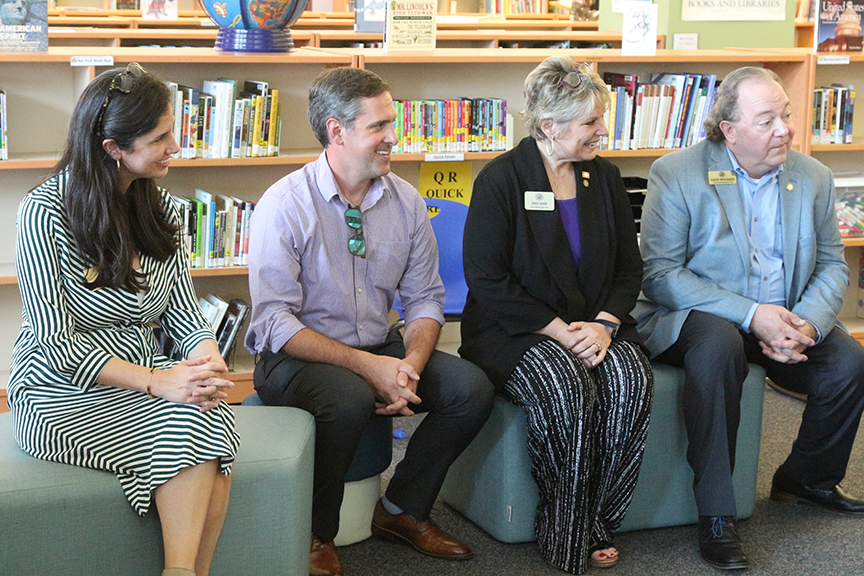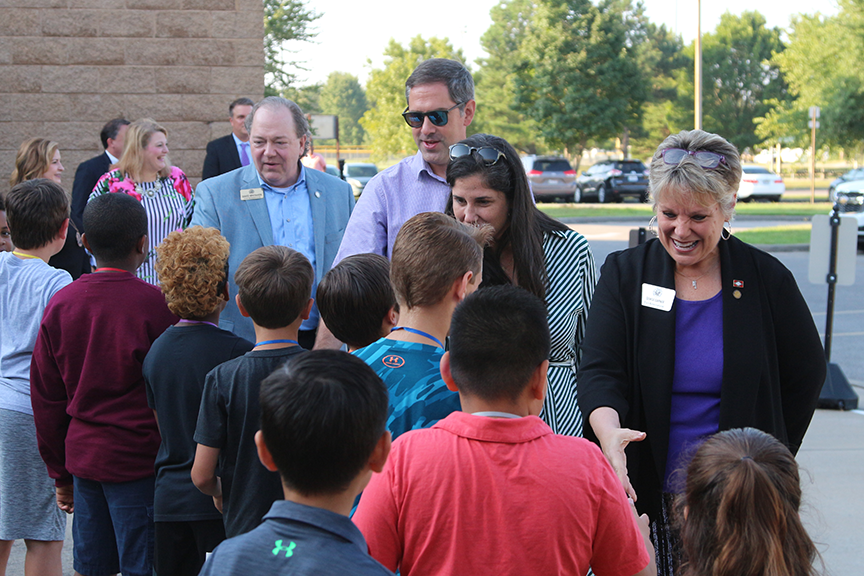 Alice Cai, a 16-year-old Fayetteville High School Student, recently published her debut children's book based on a draft she started in 2014 at the Northwest Arkansas Kidswrite Summer Camp — now called the Young Writers Camp — which is organized by the University of Arkansas. Read more!
https://bit.ly/2lVuwQp

A little over a week till the Campaign Tipoff and we can't wait to see you there at Fayetteville High School on the 24th. Doors open at 5:30 so get your seat early and remember it is FREE. #CampaignTipoff #LiveUnitedNWA

Celebrating the induction of FHS purple dog Wallace Spearmon, Jr. into the UA Sports Hall of Honor.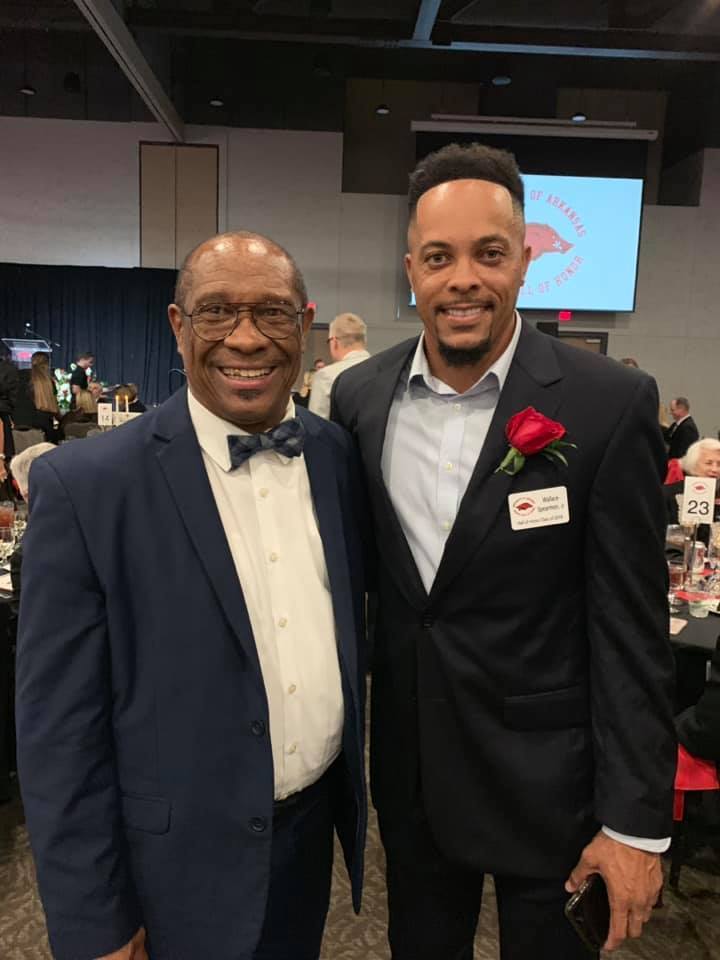 If you are going to the game tomorrow, park at Fayetteville High School and help the FHS Band!

First meeting this year with some of the hardest working parents in FPS! The FPS Presidents Council meets monthly with Dr. John L Colbert to hear about district programs, make suggestions, and ask questions. We greatly appreciate these good people! — with Melissa Belden Werner, K.c. Pummill, Vanessa Miller and Kelsey Roemer.

Help Choose the New Junior High Mascots Suggestions are now being received to help Ramay and Woodland Junior High Schools select new mascots!
https://forms.gle/37aUkjGZr7etTUe98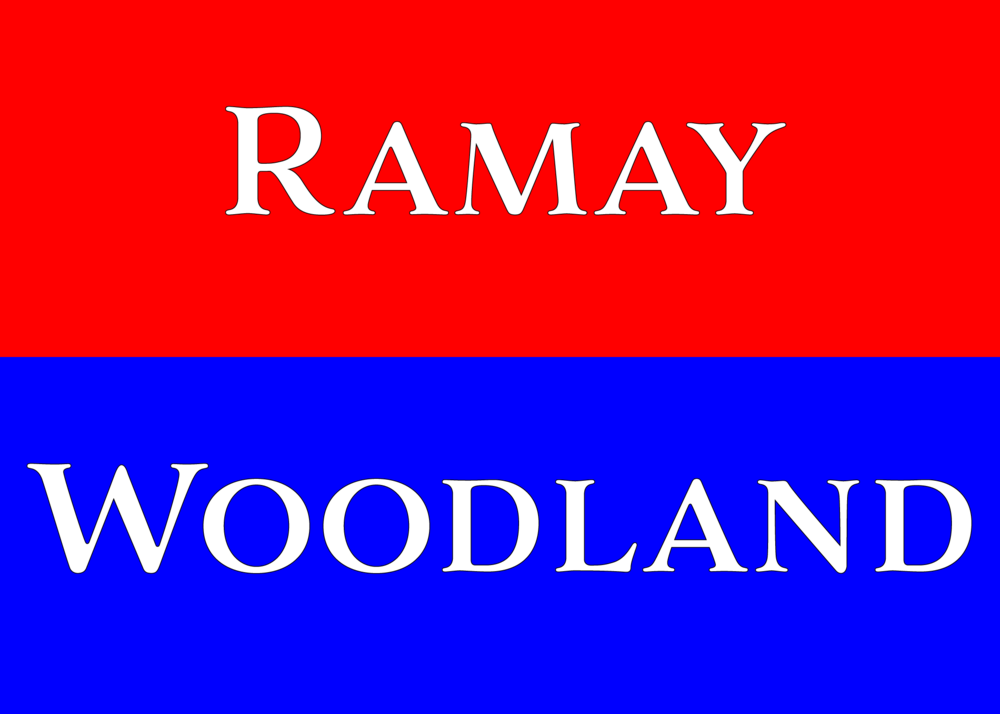 EVERY student in Fayetteville Public Schools should CHECK-IN for the 2019-2020 school year! This is a NEW process and includes all students and ALL GRADE LEVELS. The window for CHECK-IN is July 29-August 9. A link with login information will be sent to every parent by email or letter the week of July 22-26th. Please login with the emailed/mailed student login(s) and password(s) and confirm your student's information at
https://update.fayar.net/
. If you do not receive your child's login information by July 26th, please email
fpsinform@fayar.net
. NOTE: If you have moved, you will need to provide proof of residence (copy of a current utility bill or rental agreement). You may upload your proof of residence in the Back to School Check-In portal at
https://update.fayar.net/
. We can't wait to see you! It's going to be a great year!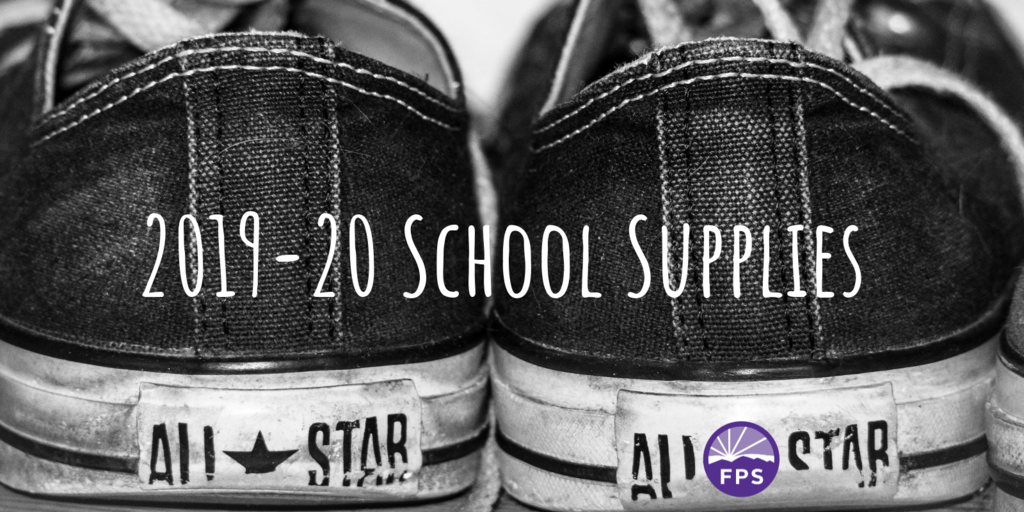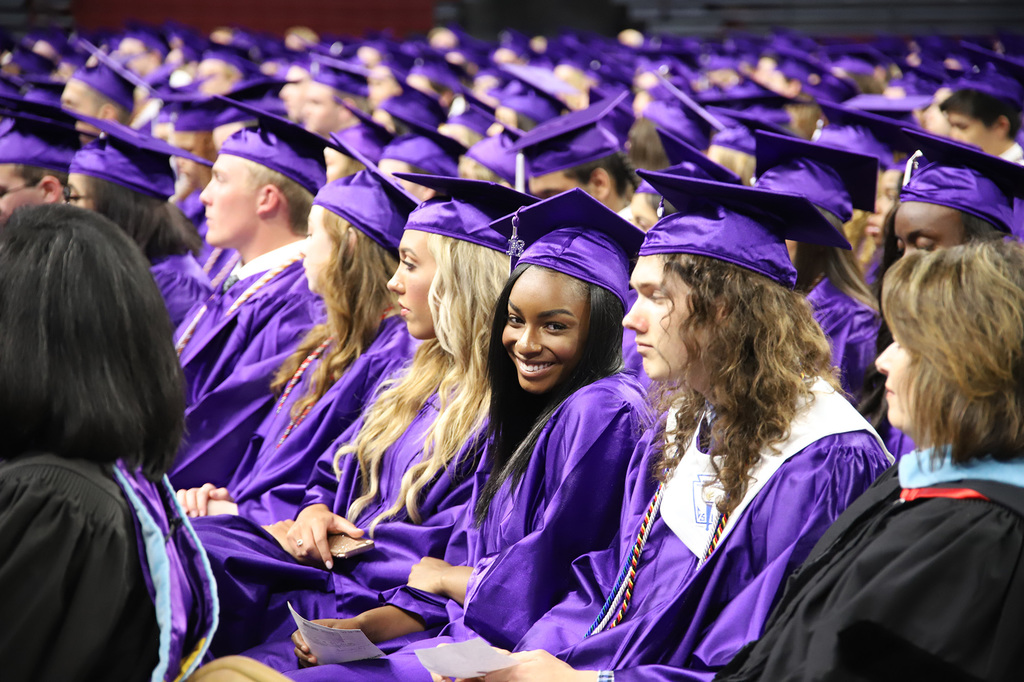 Annual School Election Set for May 21 The annual school election will be held on Tuesday, May 21, 2019. The only contested race on the ballot is for the Zone 5 seat on the Fayetteville Board of Education. Tim Hudson is seeking re-election to this seat, and he is being challenged by Dwight Gonzales. There is no change requested in the millage rate.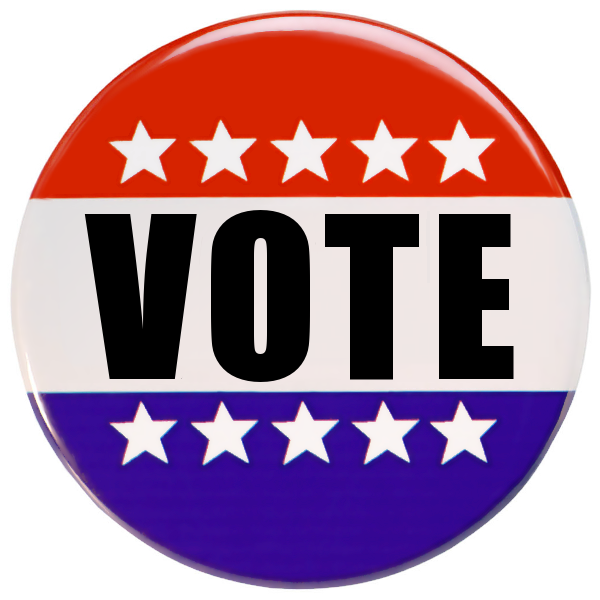 The Woodland Jr. High Robotics Team received a Recognition of Outstanding Achievement for placing 4th in the nation at the Create U.S. Open Robotics Championship.