Welcoming Week NWA brings together NWA Leadership Pledge supporters and the broader community to build strong connections and affirm the importance of welcoming and inclusive places in achieving collective prosperity. Please visit engagenwa.org/welcoming-week-nwa/ to see a list of activities! #BelongingBeginsWithUS #WelcomingWeekNWA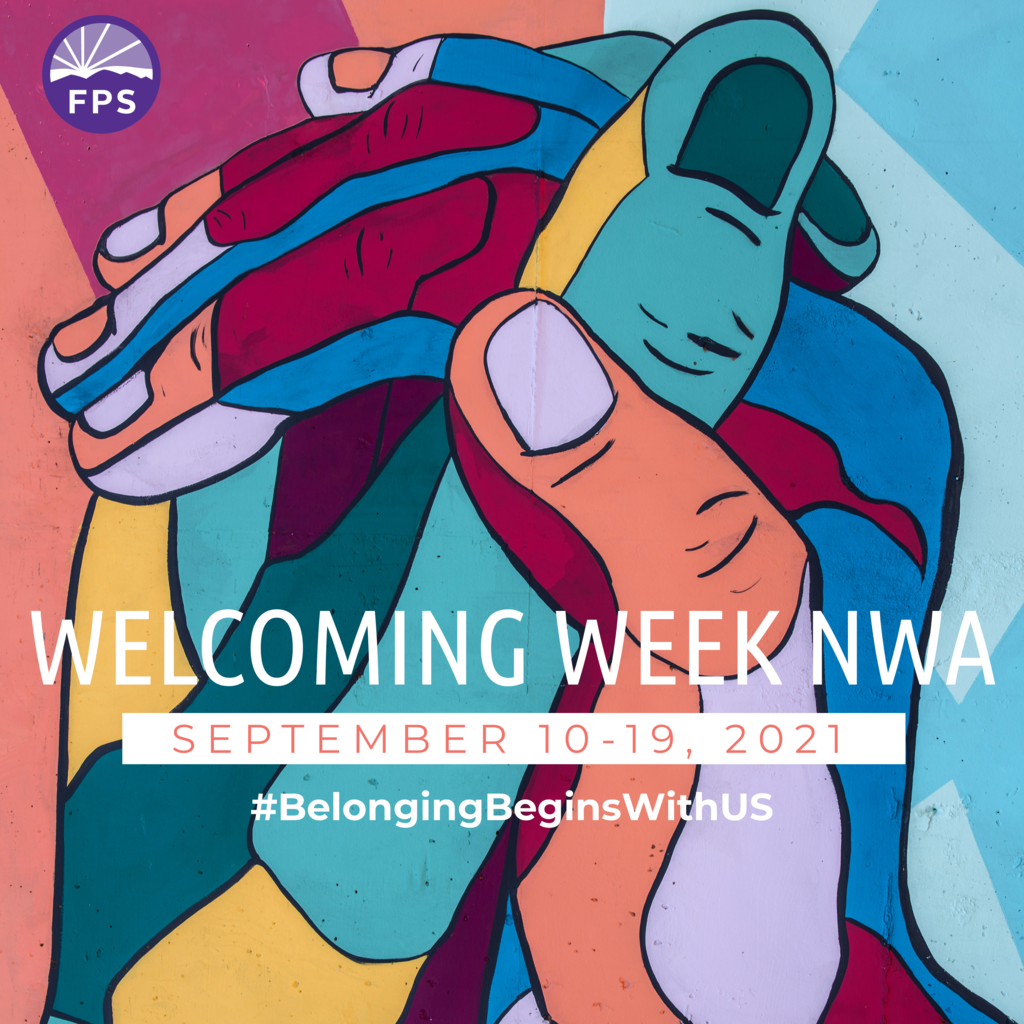 Congratulations to our latest group of National Merit Semifinalists! Fiona Eggleston, Cason Frisby, Benjamin Harp, Cole Jackson, Alexander Kizilos, Finnian Lawless, Jessica Lobb, Rosaria Long, Maya Maranto, Charles Schach, Luke Welcher, and David Zhu!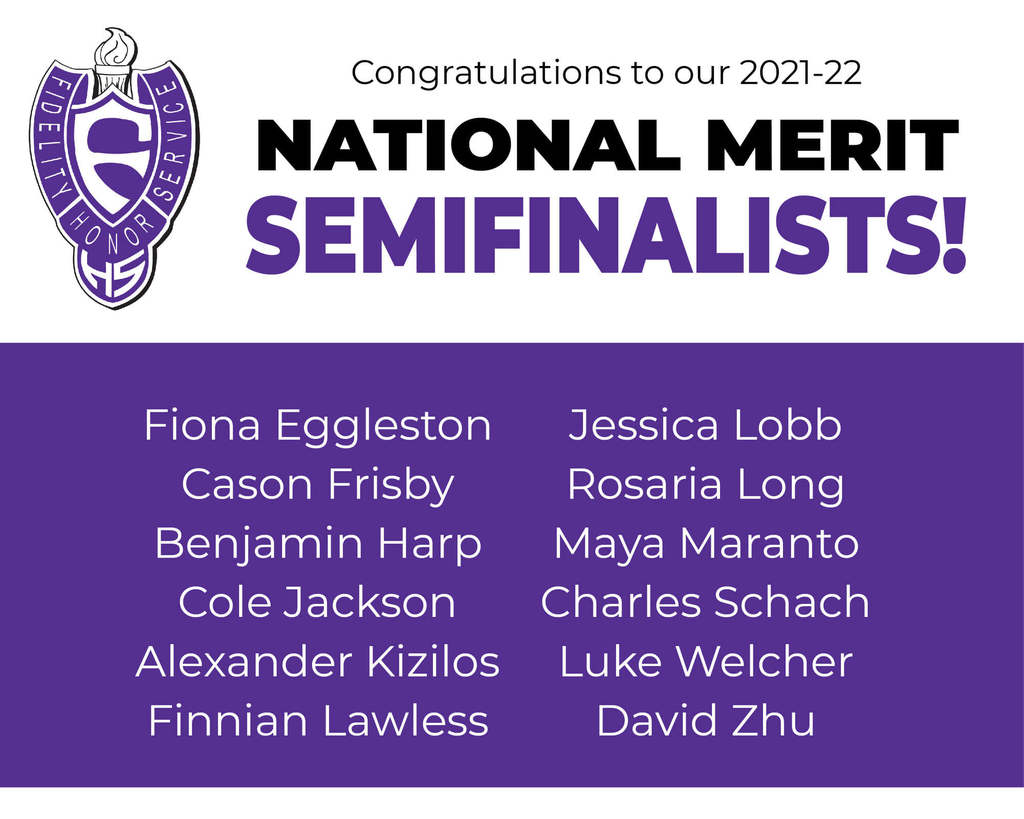 Our newest video, "Focus on the Future: Progress Report," focuses on the construction and renovation that is taking place all across our district. We're very grateful to Fayetteville voters for overwhelmingly approving the restructuring of bonds in February of 2020 that resulted in $114 million for these projects.
https://www.youtube.com/watch?v=0nrS6sYaiAo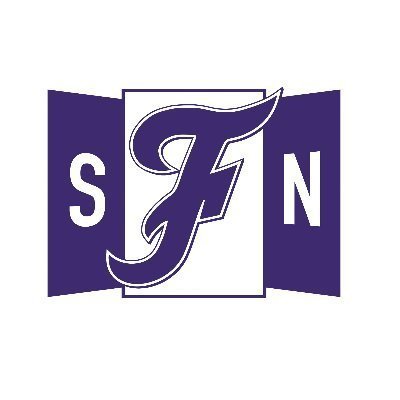 Covid-19 Vaccination Clinics For students age 12 and up When: Tuesday, August 24 and Tuesday, September 14 Where/Hours: Fayetteville High School: 8:30 a.m. to 10 a.m. in Bulldog Arena Ramay Jr. High: 10:30 a.m. to 12 noon in the gymnasium Woodland Jr. High: 12:30 p.m. to 2 p.m. in the back gymnasium Students can receive either their first or second dose of the Pfizer vaccine at these clinics. Please download, print, and sign the consent form at this link:
https://tinyurl.com/pzr45ac5
. Students must bring it with them to both of the clinics. Students are also required to bring a FERPA form signed by a parent/guardian. It may be found at this link:
https://tinyurl.com/2w66jzsx
. Parents, please send a copy of your child's health insurance information card (front and back) to vaccine clinics. Health insurance is NOT required to receive the vaccinations, and there is no charge to families for the vaccine. Thank you for your support of this important work!


EVERY student in Fayetteville Public Schools should ✓ CHECK-IN For the 2021-2022 school year. This process includes all students and ALL GRADE LEVELS. The window for completing the online CHECK-IN is August 2 - 7. Please login and confirm your student's information Parents will receive an email with login information by July 28. If a parent's email address is not in our system, a letter will be sent to the child's residence. If you do not receive your child's login information by July 31, please email
fps-inform@g.fayar.net
. Be sure to check your spam folder, too! NOTE: if you have changed address, you must provide a proof of resident document (copy of a current utility bill or rental agreement) by uploading a picture of the document taken with your phone. WE LOOK FORWARD TO A GREAT YEAR!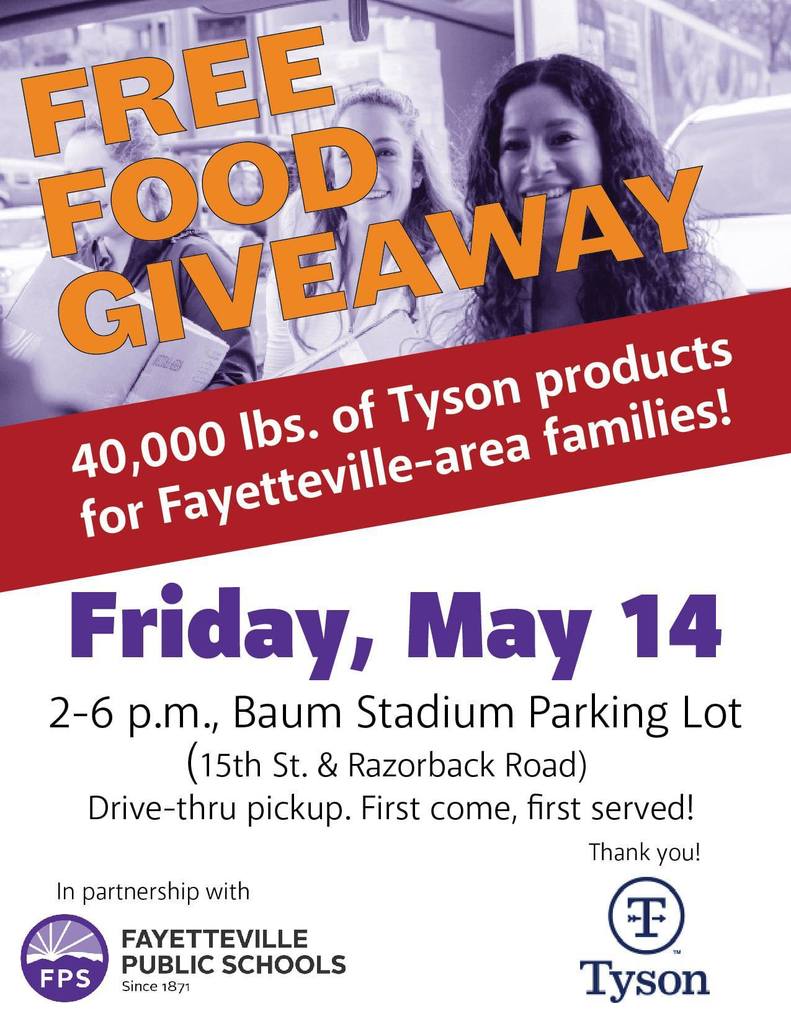 Check it out! The Fayetteville Chamber is Commerce is hosting a virtual forum for the upcoming School Board Elections! Huge thank you to our sponsors: AT&T, Black Hills Energy, and Ozarks Electric and Ozarks Go! Can't tune in? We will be uploading the forum to our youtube channel for those that miss the conversation. Zoom like found here:
https://us02web.zoom.us/j/84889626437

Congratulations to our Superintendent, Dr. John L Colbert, named Outstanding Advisor by the Southwestern Region of Alpha Phi Alpha.

Read about our very own Joseph Weishaar in NWA Online
https://bit.ly/2Rsrx1p
. Arkansan-designed memorial to WWI vets opening in D.C. CONGRATULATIONS!


Congratulations to Vandergriff Elementary School principal Andrea Sego and McNair Middle School principal Lisa Davis for graduating from Phase III of the Arkansas Leadership Academy Master Principal Institute! Lisa's action research centered on examination, analysis, and implementation of inclusive practices. Andrea's action research focused on PBIS and SWIS evaluation.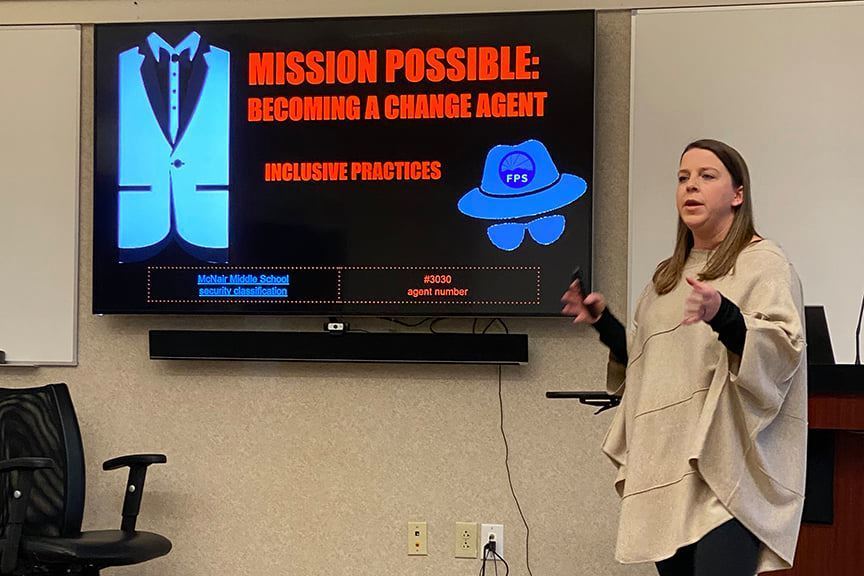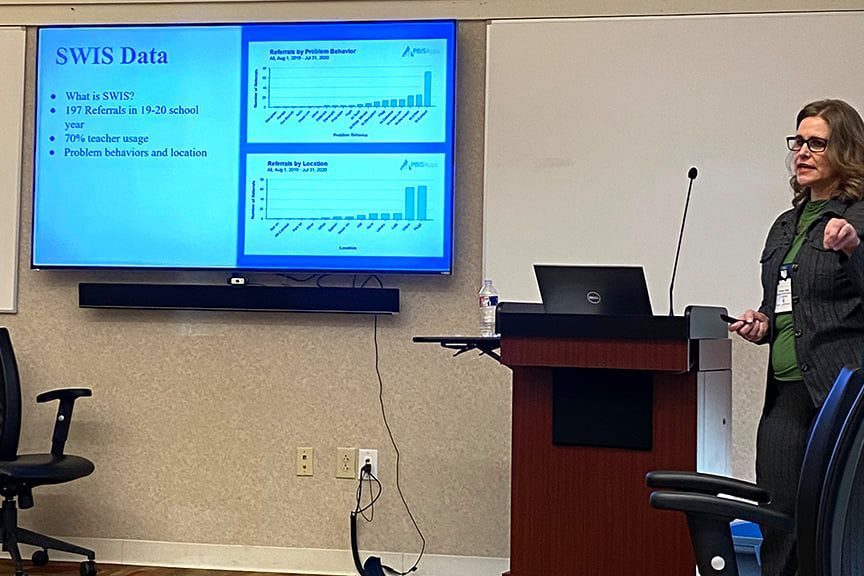 Thank you to Mayor Lioneld Jordan for presenting a proclamation from the City of Fayetteville in recognition of 150 Years of Fayetteville Public Schools! Thank you, Mr. Mayor, for your unwavering support of our students and staff!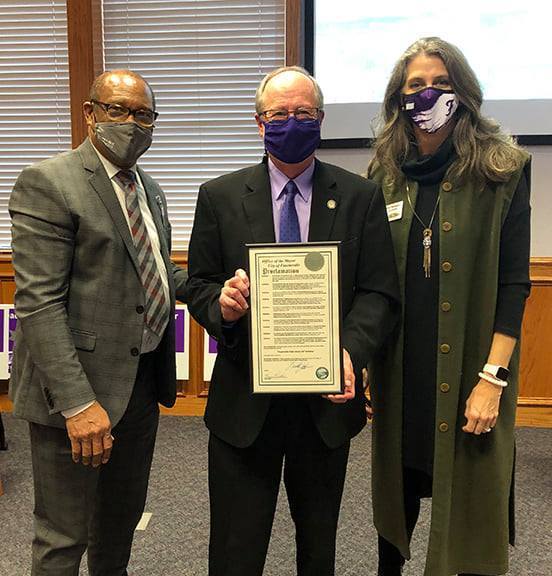 The Arkansas Senate passed a concurrent joint resolution this afternoon to honor 150 years of Fayetteville Public Schools. The Arkansas House of Representatives passed the resolution before Spring Break. Special thanks to our Fayetteville legislative delegation: Rep. Denise Firmin Garner, Rep. David Whitaker, Rep. Nicole Clowney, and Sen. Greg Leding for their help in presenting the resolution and for their strong support and friendship!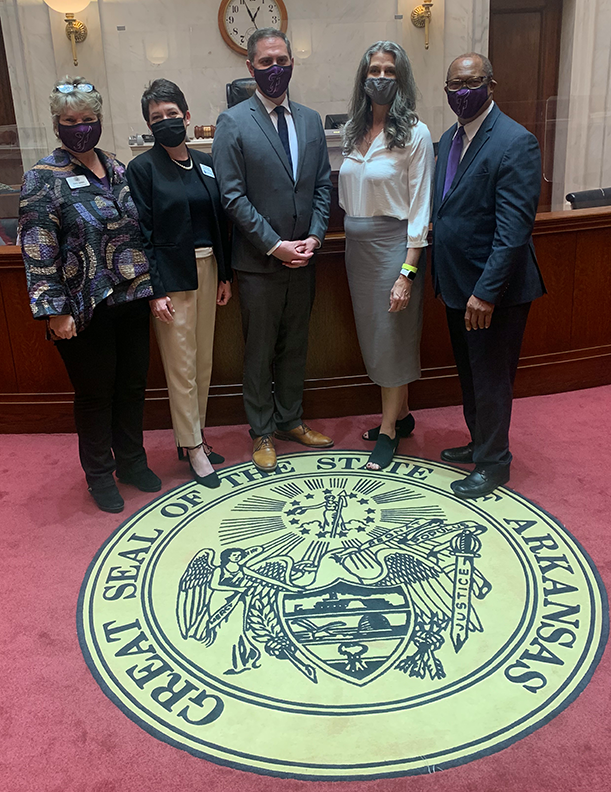 U of A Music's Jeffrey Murdock Wins 2021 Grammy Music Educator Award. Congratulations to Dr. Jeffrey Murdoch, who is now the Grammy-winning dad of two very proud Leverett Elementary School students!
https://bit.ly/3rRirZH

The Joint Resolution honoring 150 Years of Fayetteville Public Schools passes the House! Thank you to our legislators for this honor!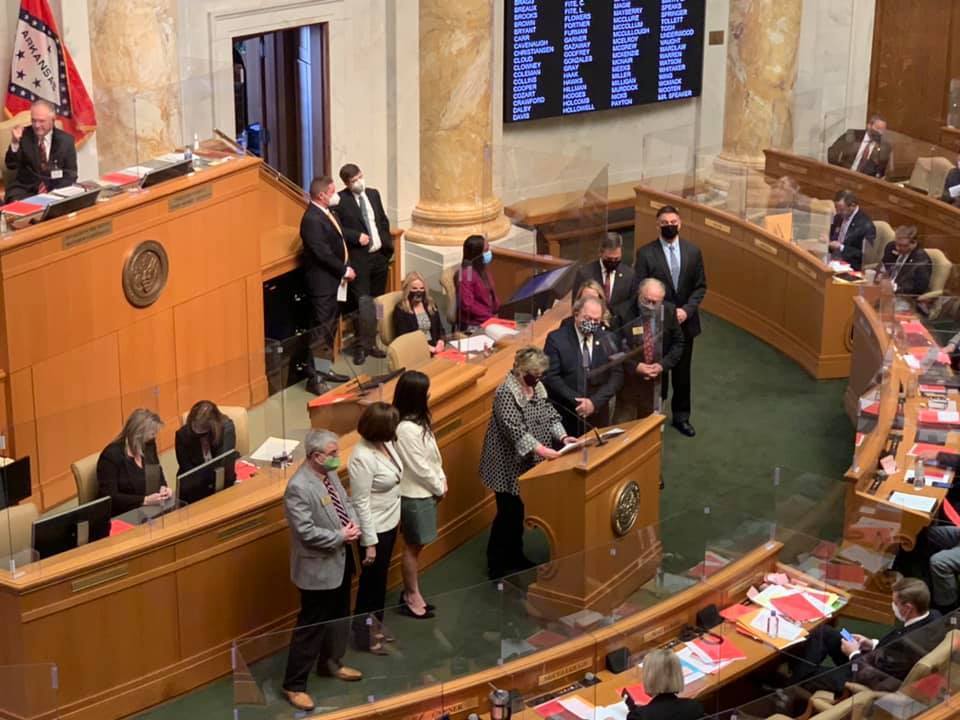 Due to the winter weather, road conditions, and power outages, Fayetteville Public Schools will be closed on Thursday, February 18, and Friday, February 19 for snow days (no virtual learning). All buildings will be closed, and all activities are canceled. In order to meet the state requirement for 178 student contact days, the school year will now be extended through Wednesday, June 2, 2021.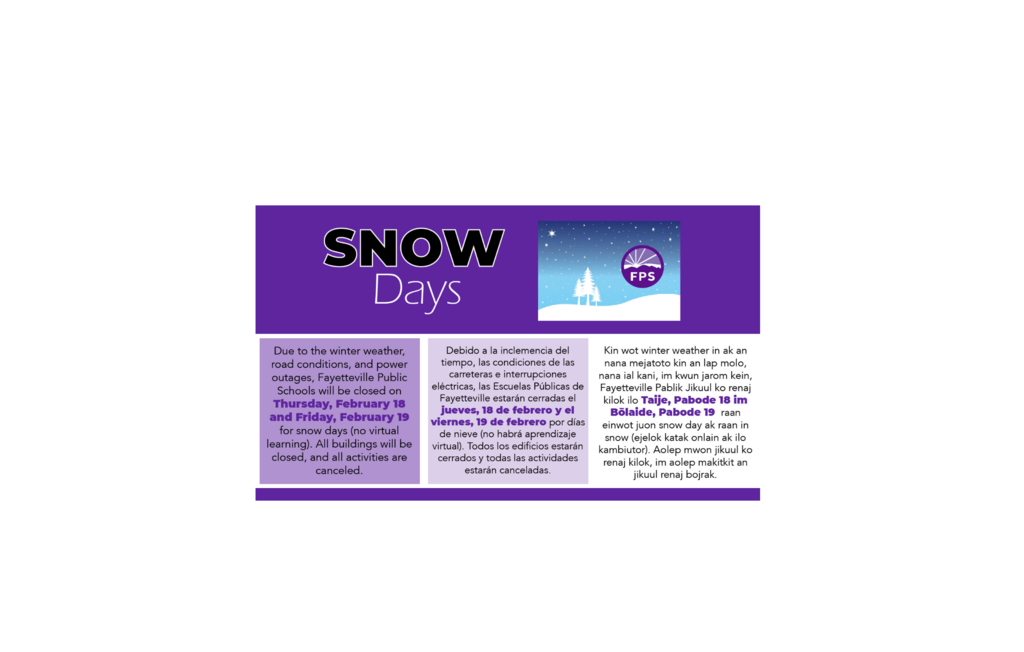 Due to inclement weather, all Fayetteville Public Schools campuses will be closed on Wednesday, Feb. 10. All students will participate in asynchronous virtual learning tomorrow, completing their assignments for the day at their own pace and not participating in online meetings.